Pioneer PL-30 Fully Automatic Turntable - Performance and Convenience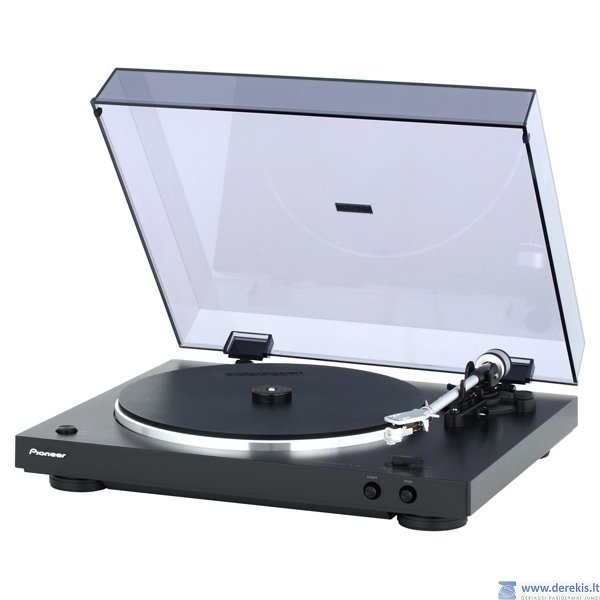 In these days of the vinyl resurgence the trend within turntable manufacturers has been to go fully manual turntables in order to concentrate solely on putting all the value into attaining the optimal musical reproduction for the price of the turntable.The convenience of the fully automatic functionality has typically been left to sub-par low resolution turntables that truly do not do justice to the musical fidelity of vinyl.
Pioneer Corporation was founded in 1938 and has been an important part of the audio,visual and car audio industry.They have been credited with many innovative firsts across these markets and to this day continue to produce products that are praised by the audio press worldwide.A prominent example is how their audiophile amplifier models have over the last 20 years constantly achieved high praise even in the competitive UK market.
Pioneer with their impressive reputation for innovation in design has produced a turntable that has the performance of the specialist new generation turntables but also the convenience of fully automatic operation,which means it starts with the press of a button and auto returns at the end of play.It also incorporates an inbuilt phono preamplifier for those wishing to connect audio devices without one.
There are several reasons why this Pioneer PL-30 turntable performs as it does.It features a double-layered chassis with 4mm thick metal plate and low centre of gravity which provides stable playback.A 5mm thick rubber mat suppresses external vibration while firmly gripping the record.An aluminium die-cast straight-line tonearm gives accurate tracking of the record grooves.Even down to the finer details such as gold-plated pin plug,the Pioneer is a serious music reproducing turntable.
The audio press have favourably reviewed the Pioneer Pl-30 turntable with the only point raised being that a cartridge/stylus upgrade in the future would only enhance and open up that atmospheric sound even more.Generally they were very impressed with the build quality and performance of the Pioneer at its price point.