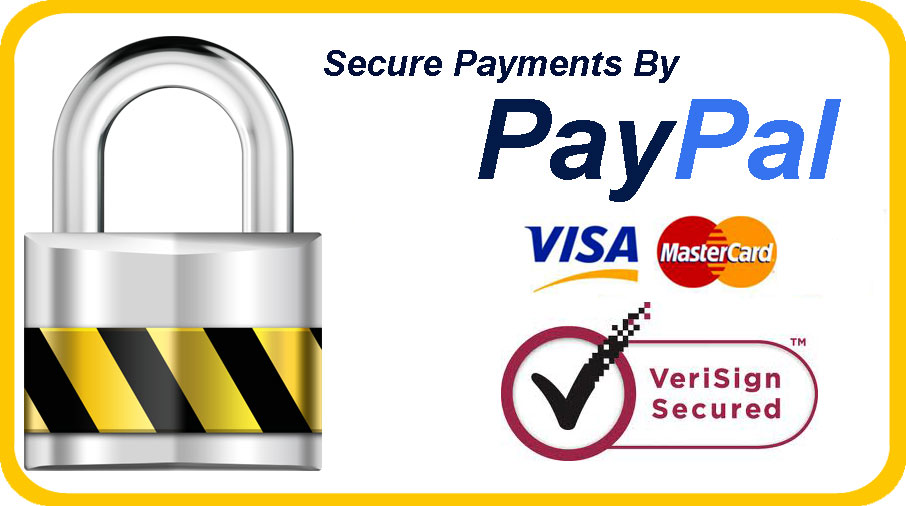 We offer 4 ways to pay for your order: Credit Card, Bank Transfer, Paypal and Telephone Order. It's important to understand the requirements and instructions before placing your order with any of the following options.


Pay by Credit Card
Stereophonic accepts MASTERCARD and VISA credit cards. Your card is processed via Eway or the PayPal payment gateway and is charged immediately.
Due to an increase in fraudulent transactions with credit card payments, (fraudsters are obtaining credit card numbers from when they are not the holder of the credit card), if placing an order on our website using a credit card, we request you also email an actual image of the credit card used and a license or utility bill with your name and address that the goods will be shipped to at secu[email protected]. Please make sure the scanned image is clear and legible. We encourage you to blank out the middle numbers and allow us to see the first and last four numbers. We do need to see expiry and your name.
If you are unsure about something or feel uncomfortable please don't hesitate to contact us via email or phone 03 9380 8485.


Pay by PayPal
We accept payment via the PayPal payment gateway, which accepts payment via your our PayPal account [email protected]
Pay by Bank Transfer
If you prefer you may make your payment by Bank Transfer from your bank to ours. Please allow 1-3 days for those funds to appear in our account, before your order ships. Our bank details are as follows:

Stereophonic bank details for payment are as follows:
Bank: Westpac
Account Name:Stereophonic Pty Ltd
BSB Number: 033 284
Account Number: 285060
Please quote your Order number on payment.


Pay by Telephone
If you prefer to provide credit card details by telephone, select this method and we will call you on the telephone number provided, to take your credit card details. Please ensure you have the following information at hand:
(You maybe asked to provide ID as per above)
Card Type
Card Number
Card Expiry Date
Security Code on the back of the card
An SSL (Secure Sockets Layer) certificate is a globally accepted technology that helps a customer to confirm the website they are dealing with is secure. SSL certificates secure your online transactions by encrypting credit card and personal information and providing a safe route of communication for your online payments.
Our exclusive international partnerships with Geotrust allow us to provide you with the most up to date security.
SSL Browser Recognition
Our SSL certificates have the highest possible browser recognition available. Our SSL certificate is accepted by 99% of browsers in use today.