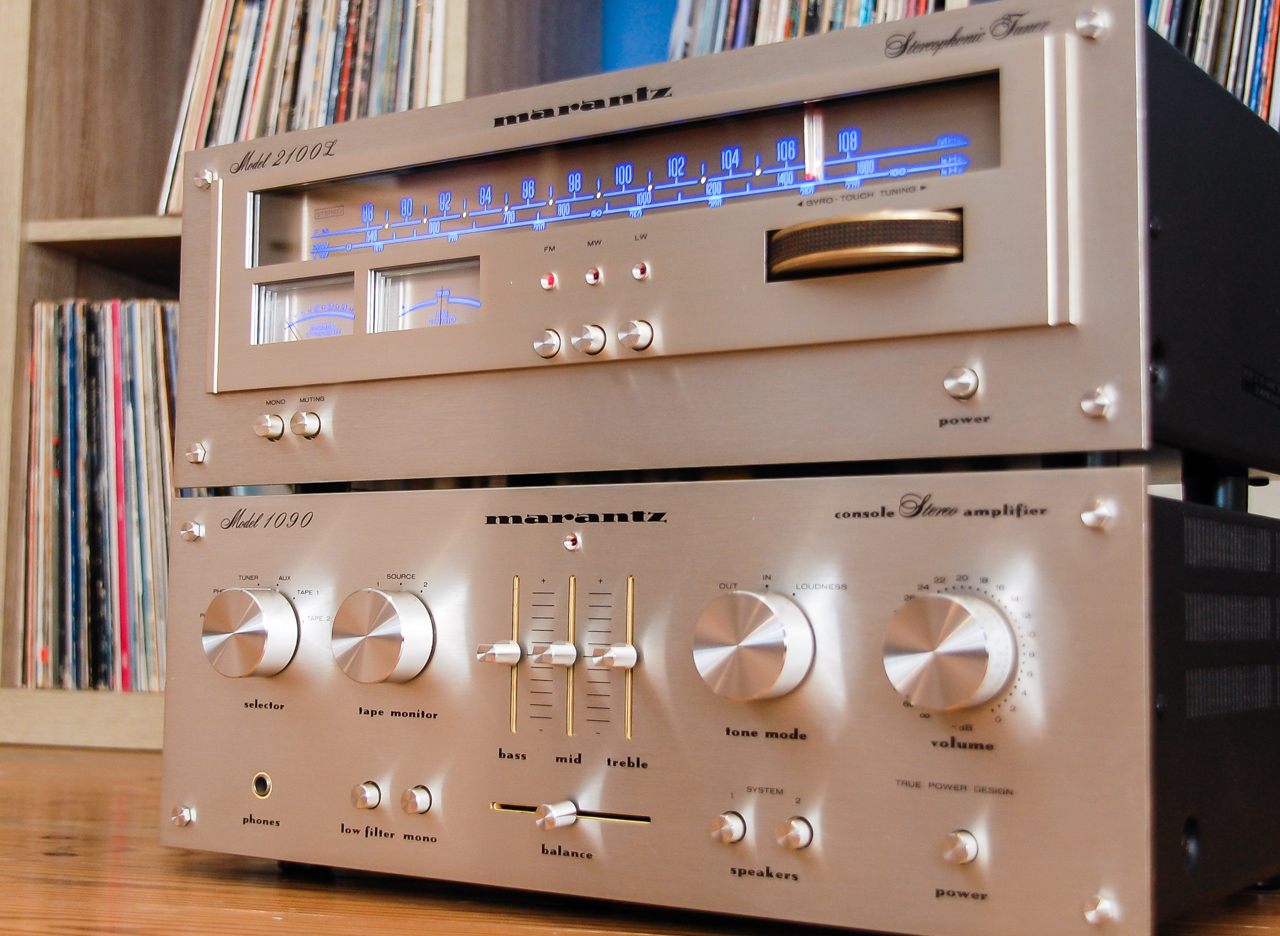 There was once a time in music when you could trip down to the local repair guy if your hifi went faulty. It was probably a corner street frontage with gold sign writing across the window and a lightbox flashing repair. A brass bell would sound as you entered the front door, that feint smell of solder rising from the back room, wall to wall galvanised steel racking filled with amp housings, speaker cones, vacuum tubes and wiring of all sorts, and you knew immediately that whatever precious piece of audio equipment you carried with you was in safe hands. These denizens of the cluttered and dusty workshop were not simply repair folk, they were artists, wielders of the soldering iron and masters of the transistor and vacuum tube. But somewhere along the line we forgot about the fixers and the repairers and the polishers of all things old brought new again.We fell into the commercial trappings of ditch the old and buy the new, and those artists became fewer and fewer.
Call us sentimental but we don't see this whole vinyl revival thing as a flash in the pan, nor some nostalgic fad for those wanting to recapture a feeling from days gone. We think it's bigger than that. If you think about it, a mass withdrawal from unsustainable ideologies is happening all over the world, right now. This is a revival of quality over convenience, substance over saturation. And in that vein, we believe that you buy quality, you get it repaired, you have it for life. Good hifi is just like owning a car. It needs servicing and at times repair. But the quality stuff keeps going, and if you keep it around you'll be lucky enough to notice that it can just get better and better with age.
So, it's with this in mind that we proudly welcome Earle – our resident repair man – to the Stereophonic team. Please call him directly on 0414 332 624. With well over forty years in the world of audio repair, you're precious equipment couldn't be in better hands. He is a connoisseur of the hifi industry, a true audio engineering artist – in every sense of the word – repairer of all things old and new, a Technics specialist to boot, and he's working with us. We couldn't be prouder. So, if you've got some vintage gear you want brought back to life, something of sentimental value, or maybe your current system needs a little tweaking, Earle and us folk at Stereophonic have got you covered.

Simply bring in your beloved audio equipment, lay down an upfront service fee of $95. We'll get Earle to pick it up, check it out, if its up to $300, Earle will go ahead and repair it as its all pulled apart. If its over $300 we will give you an estimated cost on parts and repairs, and, should you wish to go ahead with it all, we'll take the referral fee out of the total bill. A repair turn around is approx 10-15 working days. It may alter depending on parts availability.
It's that simple.