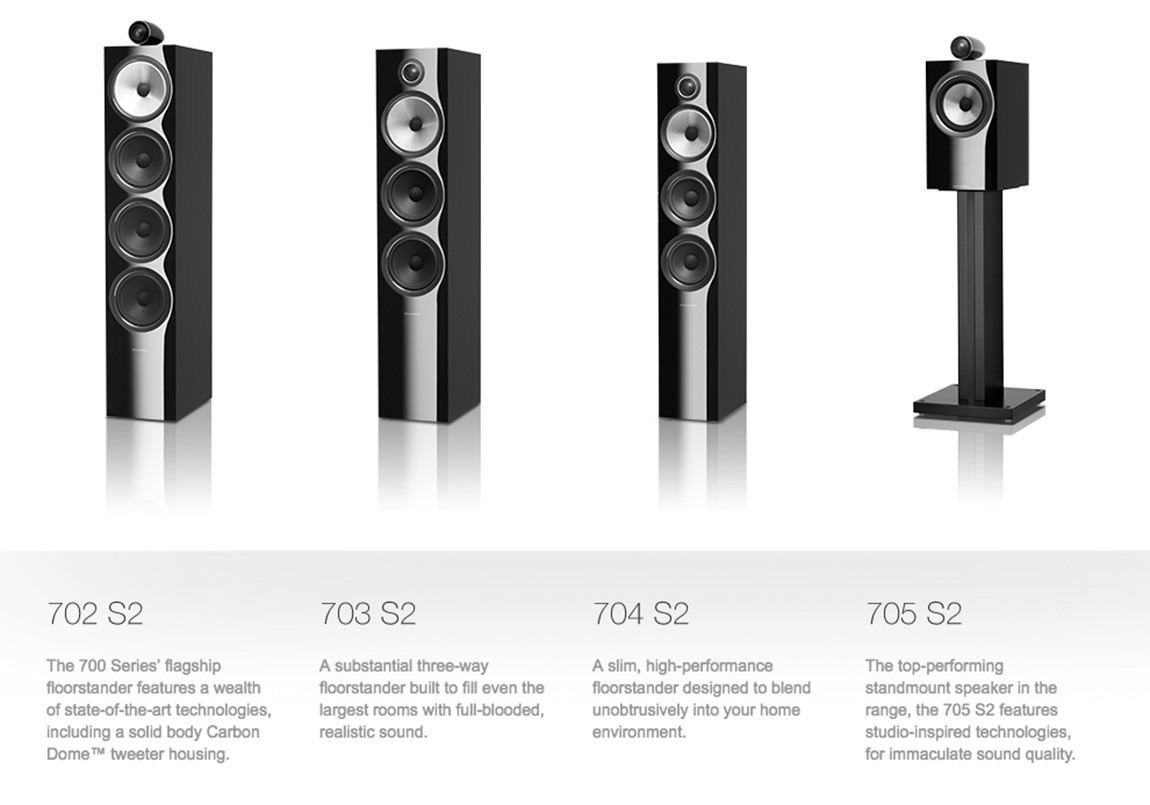 Bowers and Wilkins 700 Series - Studio Sound Comes Home
Bowers and Wilkins extremely successful CM Series has just been replaced by the company's new 700 Series loudspeakers.Bowers & Wilkins are world renowned for their loudspeaker and monitor designs, consistently setting industry standards for over 50 years. This is due to not only their innovative designs but the patented use of materials and technologies. Founded by John Bowers in 1966, Bowers & Wilkins went on into the 1970's to win British Industrial Design Awards and the Queen's Award for Export. Their monitor speakers are featured in world famous recording studios such as Abbey Road and the BBC.
There are significant upgrades in the Bowers and Wilkins700 Series incorporating technologies developed for the famous 800 Studio Monitor Series.The kevlar drivers that have been the hallmark of Bowers and Wilkins speakers for almost their entire history have been replaced with the "Continuum" material developed for the 800 Monitor Series.The new 700 Series use the Aerofoil-profile composite sandwich construction bass driver that was first developed for the 800 Series Diamond,but in a new version using paper rather than carbon fibre for the outer skin,and possibly a variation on the foam-like base material which on the 800 Series is formed around tiny beads.The Aerofoil name refers to the driver's cross-sectional shape,developed using computer modelling to improve stiffness and rigidity.
The new midrange drivers are designed by Bowers and Wilkins as "the clearest and most transparent midrange cone material Bowers and Wilkins have ever used."The new carbon dome tweeter features 30 micron thick aluminium dome with a layer of vapour deposited carbon.This new tweeter is called the carbon due to its incredible stiffness.Bowers and Wilkins describe the new tweeter as ...."the best performing non Diamond tweeter that Bowers and Wilkins has ever produced."it delivers cleaner,sweeter high frequency performance even further up the audible bandwidth than the aluminium double-dome tweeter previously used in both the CM and 600 Series.
Early reviews are exceptionally positive with reviewers being impressed with the improvement in clarity over the superceded CM Series.In auditions they spoke of the midrange and tweeter combination showing their strengths in both tone and soundstaging,while the vocals emerged with the legendary Bowers and Wilkins smoothness yet clarity.Even the little Bowers and Wilkins 707 S2 surprised with their bass output.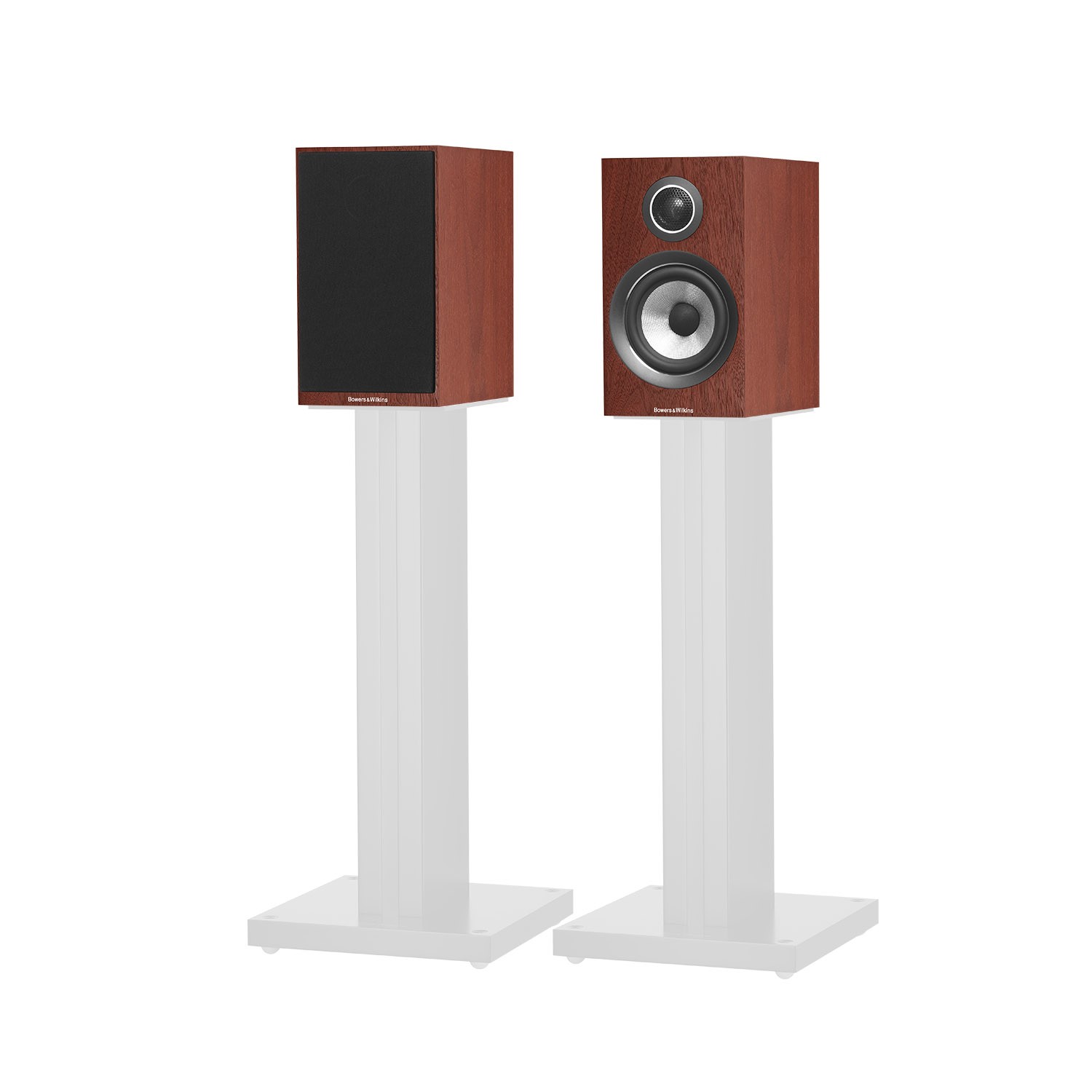 Recent Posts
ProJect Audio Essential III Bluetooth Turntable - Quality and ConvenienceProJect Audio is an Austria …

Cambridge Audio CXA60 Integrated Amplifier - Product of the Year WinnerCambridge Audio have an almo …

Rotel T14 Play-Fi Streamer and DAB+ Digital Radio Tuner- Bringing You the World of DigitalRotel is a …