Rotel T14 Play-Fi Streamer and DAB+ Digital Radio Tuner- Bringing You the World of Digital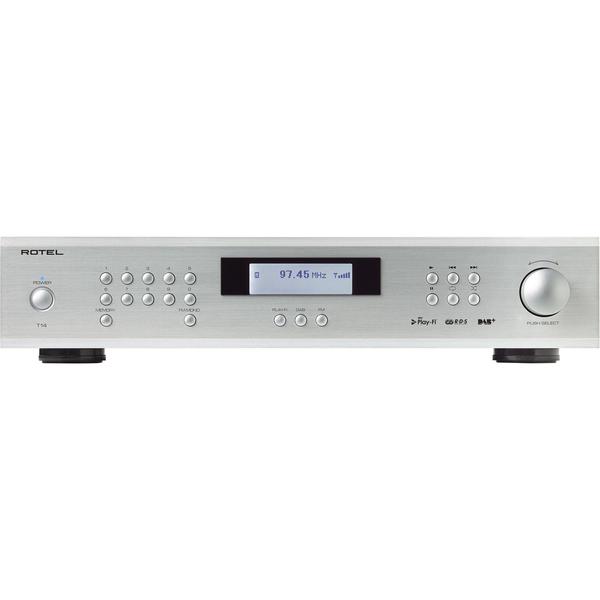 Rotel is a family owned business founded in Japan over 50 years ago.They pride themselves in the fact that they make many of the parts in their amplifiers in-house.They make their own toroidal transformers which are the heart of any amplifier and provide the means to their amplifiers delivering dynamic music reproduction.The same goes for the rest of their component range - wherever possible they design and manufacture in-house as much of the product as is feasible.
The Rotel T14 is certainly a long way from the original format of an AM/FM tuner that was a component in your hifi system.Whilst it can receive FM broadcasts,it has also been designed to take advantage of Digital Audio Broadcasts (DAB+) as well as all popular internet streaming services.A nearly endless supply of music sources are supported by the T14 using the DTS Play-Fi iOS and Android Apps including Spotify,Tidal,Deezer,Amazon Music and more.The high quality TI 32-Bit/384 Khz DAC ensures high quality conversion of the incoming digital signal to an analogue variant.The 30 FM and DAB+ presets provides easy access to all your favourite music stations.
The HiFi press has been suitably impressed by the Rotel T14.Son-Video in their review said........."The T14 network tuner offers a warm sound signature whether you are listening to the radio or streaming 24 Bit/192 Khz HD files......easy to use,a pleasure to listen to." Hi-Fi Stars wrote.....The tonal qualities are impeccable,clean,dynamically punchy and musical." Stereoplay said of the T14....."Mixture of FM/DAB+ tuner and network player that flatters hands and ears alike.Sound balanced with a tendsency toward 'pleasure sound' "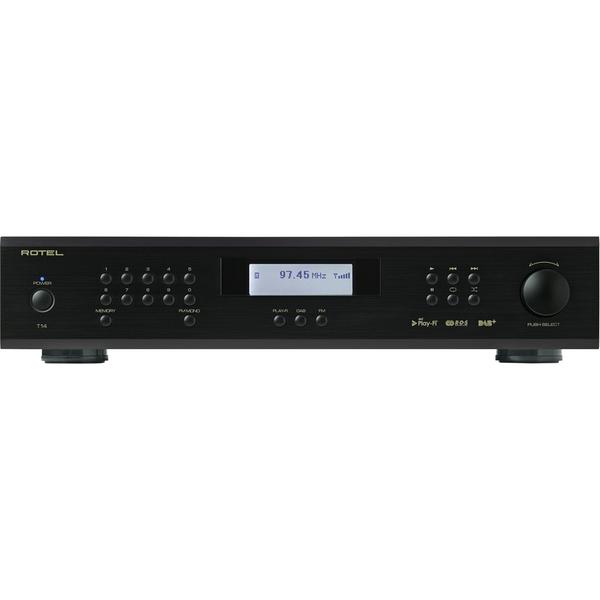 Recent Posts
In the vinyl analogue tradition Sugden Audio is truly a founder and icon of what has made analo …

The TurntableGerman audio company Elac started producing quality turntables over 70 years ago. Many …

When Emotiva started, They had one goal: to offer exceptionally designed, high performance prod …