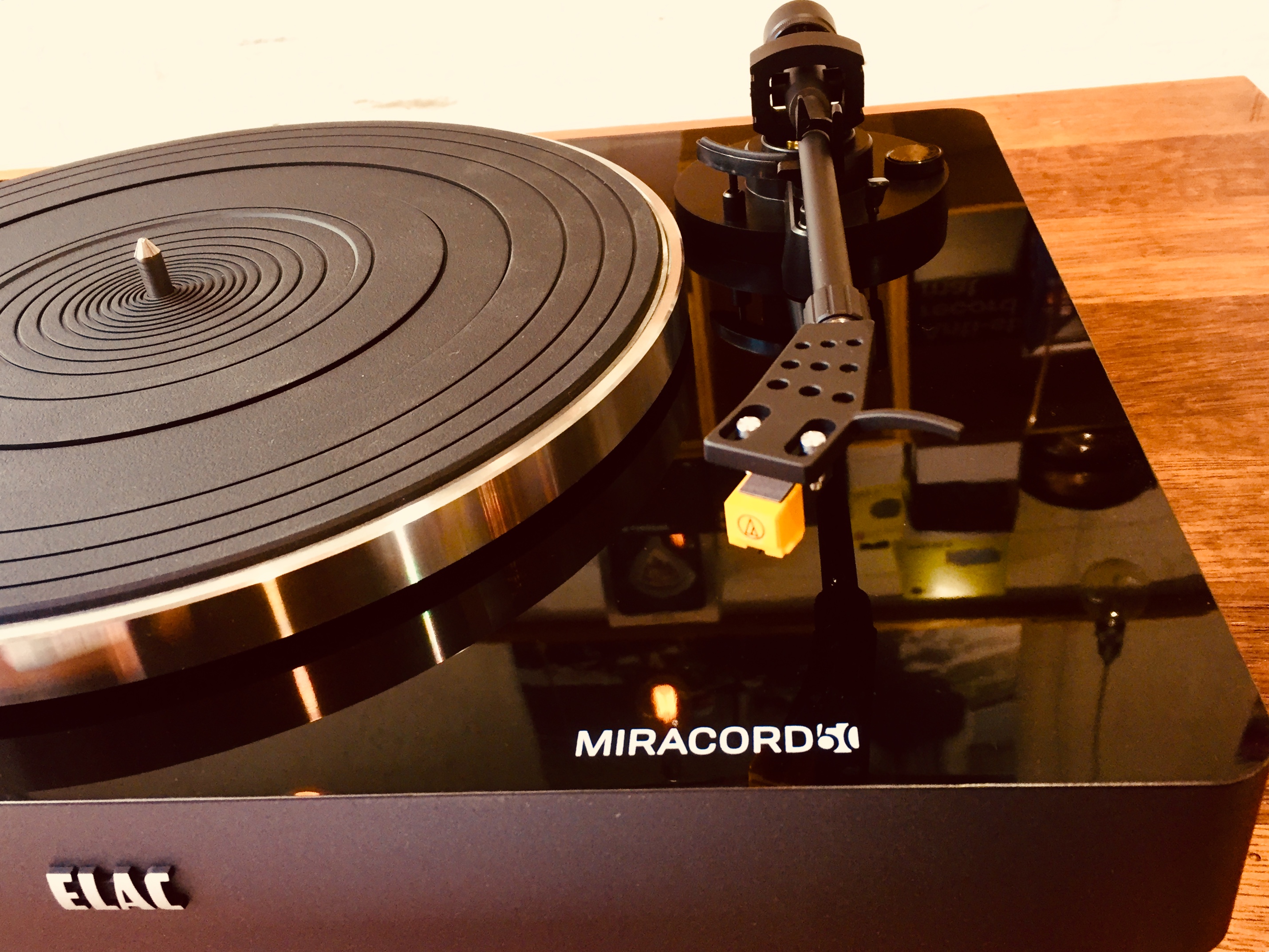 The Turntable
German audio company Elac started producing quality turntables over 70 years ago. Many of their early models are still used and discussed with affection online. To celebrate their brand anniversaries Elac released the Miracord 90 and 70 models to substantial acclaim. Their new release Miracord 50 turntable expands their current range with a beautifully built and extremely affordable model that has a precision bearing tonearm and superior isolation anti-resonant chassis. It also includes a quality inbuilt phono preamplifier for wider compatibility with audio systems.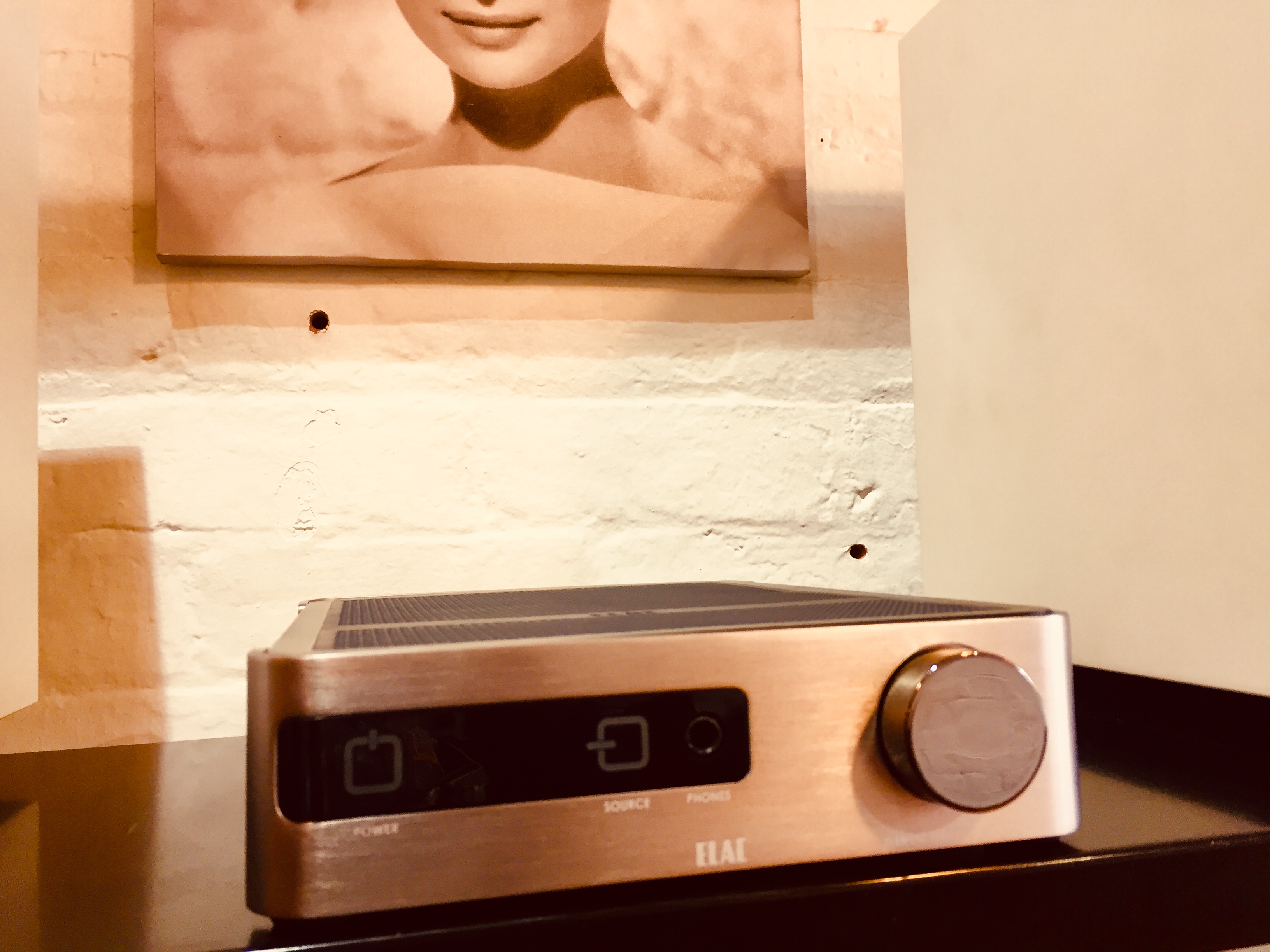 The Amplifier
The Elac EA101 integrated amplifier marks ELAC's return to the amplifier category. As with all of the Elac resurgence special things are incorporated. Compact integrated amplifiers are a hot product category today and Elac has entered the fray not only adressing the needs of the current audio lover but including technologies that make it better.Their advanced room correction DSP technology and subwoofer integration only blend the sonic performance into the user friendliness of this impressive performer.The Element EA101EQ-G makes quite a statement and is guaranteed to change the rules of the game for integrated amplifiers.
ELAC just seems to get the current audio market. Every single one of their new products has been right on target, with great sound at reasonable prices. The EA-Series EA101EQ-G is no exception. This stylish compact integrated amp has enough inputs to support a fairly complicated audio system, one of the most intuitive and useful control apps you will find – and a powerful amplifier. ELAC also priced it very well for such a versatile and stylish compact integrated DAC amp.ELAC's Auto Blend & Calibrate applet steals the show. ABC is subwoofer-speaker blending and room correction from a speaker designer's perspective.
Importantly for anyone planning to use the EA101EQ-G for all their TV and hi-fi needs, it works like a dream. Connecting to Bluetooth, which can sometimes be a pain, happens in seconds, and there is no thinking time necessary when flicking between input options.
The Speakers
With Elac's high performance design speaker range options abound.From their Award winning and highly accoladed Andrew Jones designed Debut and Unifi ranges to their reference Explore and Vela range there is certainly something for everyone.With exceptional value for performance in each range you are spoilt for choice at all levels.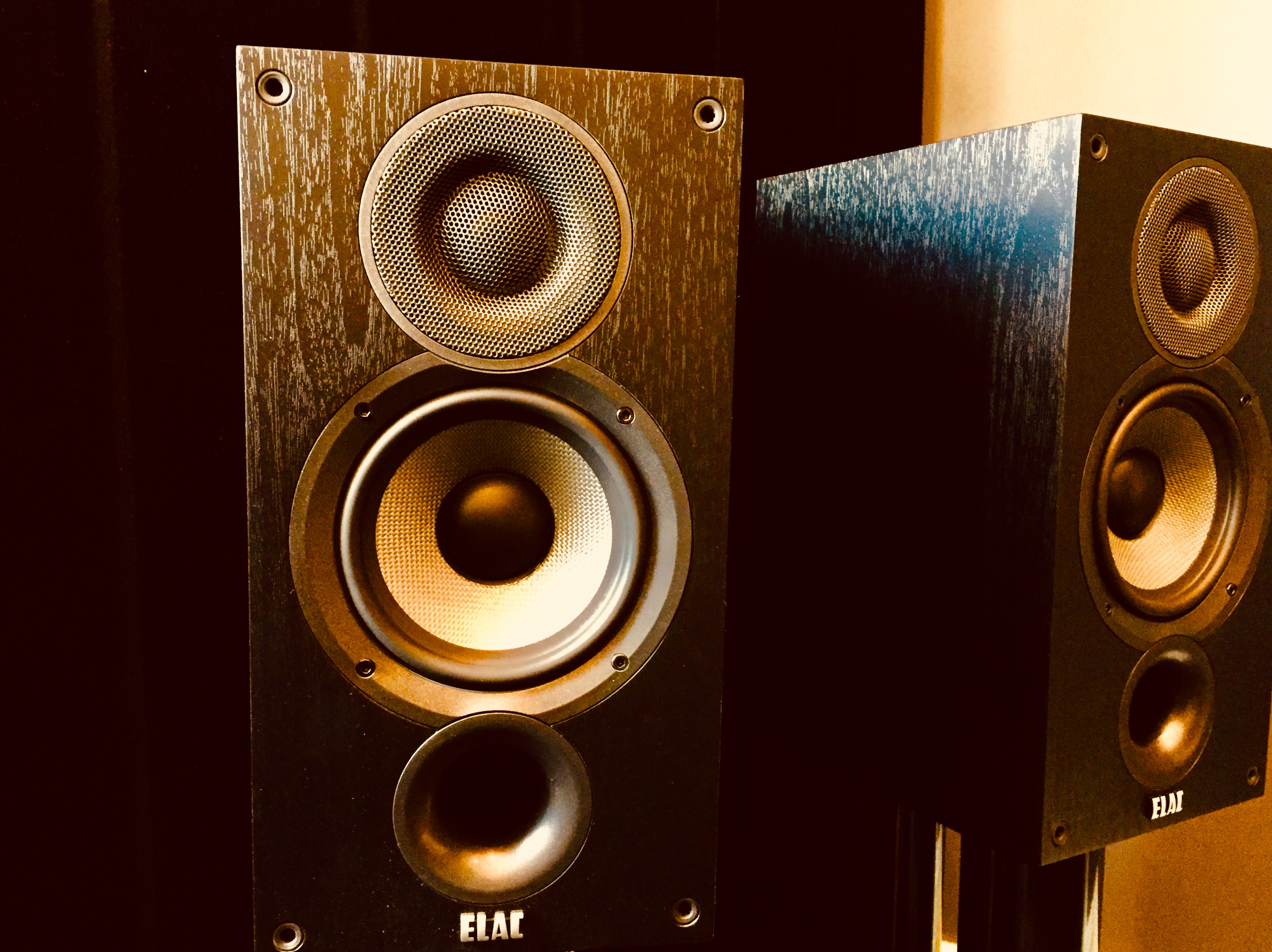 Debut Series 2.0
After all the accolades and hot reviews on the original Elac Debut series of bookshelf speakers it would seem to have been a huge challenge for their world famous designer Andrew Jones to upgrade these amazing budget speakers to an even higher level of sonic performance.In facing the challenge of bringing even more to the new Series 2.0 Debut by employing the technologies learned in designing the highly respected Unifi and Adante lines, Andrew Jones and Elac have done it again.....improved on a highly successful formula for a quality budget loudspeaker.Improving on its award-winning predecessor was no easy task, but the Debut B6.2 sets a yet higher standard, delivering performance in inverse proportion to its diminutive size and with the larger 6 inch Mid/Bass driver there is an even fuller room filling sound over the Elac Debut 5.2. And it remains the best value in the world of affordable speakers, with sound that surpasses speakers many times the price.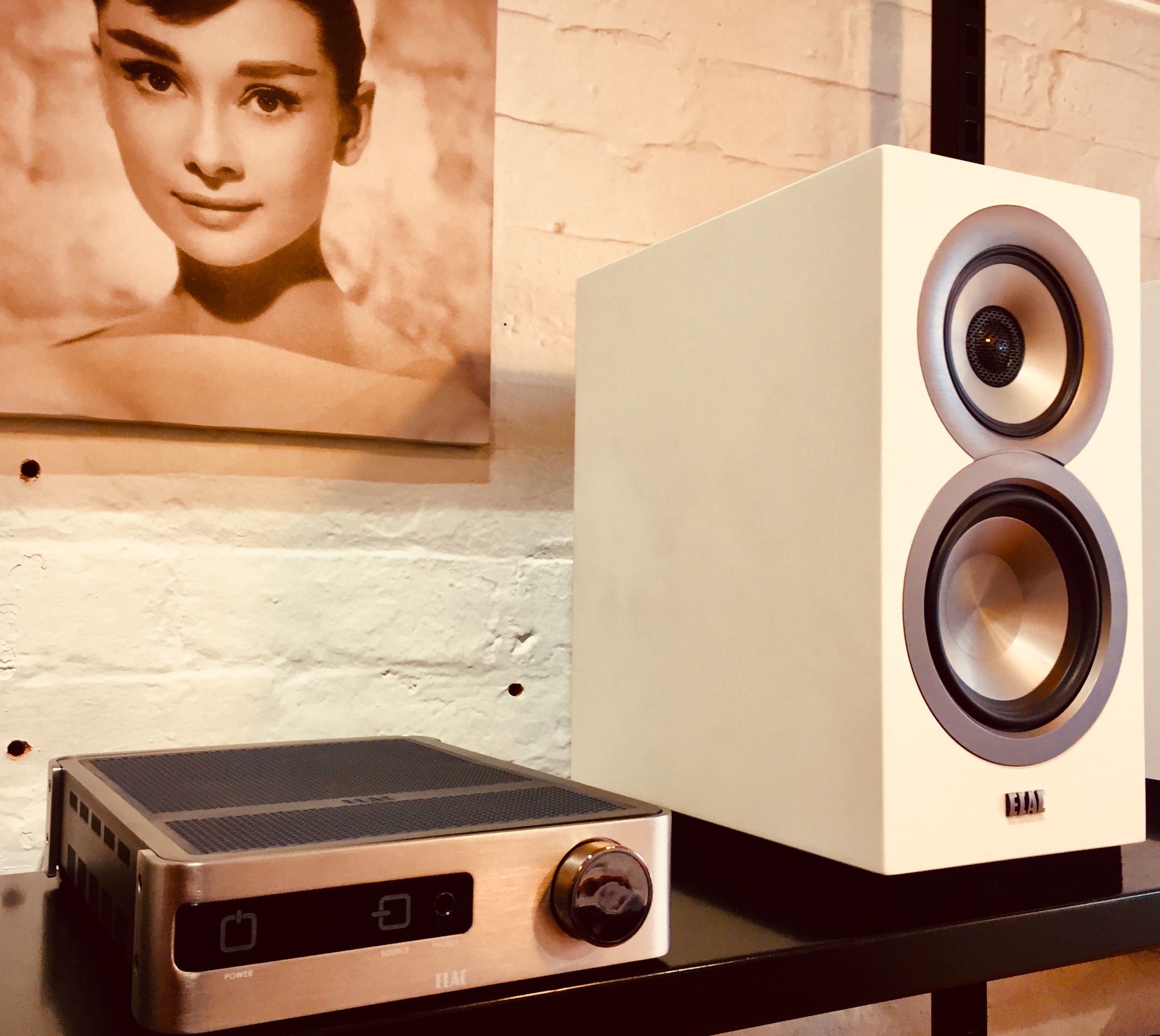 UniFi Series
Jones' next foray after the original Debut release was the Uni-Fi Series. The Elac Uni-Fi UB5 White speakers deliver all the potentials of this next level of speaker refinement with rhythmic enthusiasm that keeps on giving.Unlike the Debut they are a concentric 3 way design which delivers the most coherent and accurate reproduction across the treble and midrange frequency spectrums. Because of their high cost, concentric drivers are traditionally used in only the most expensive speakers.True to form, Andrew Jones has made the Uni-Fi UB5 exceptionally affordable,for which again they have received accolades.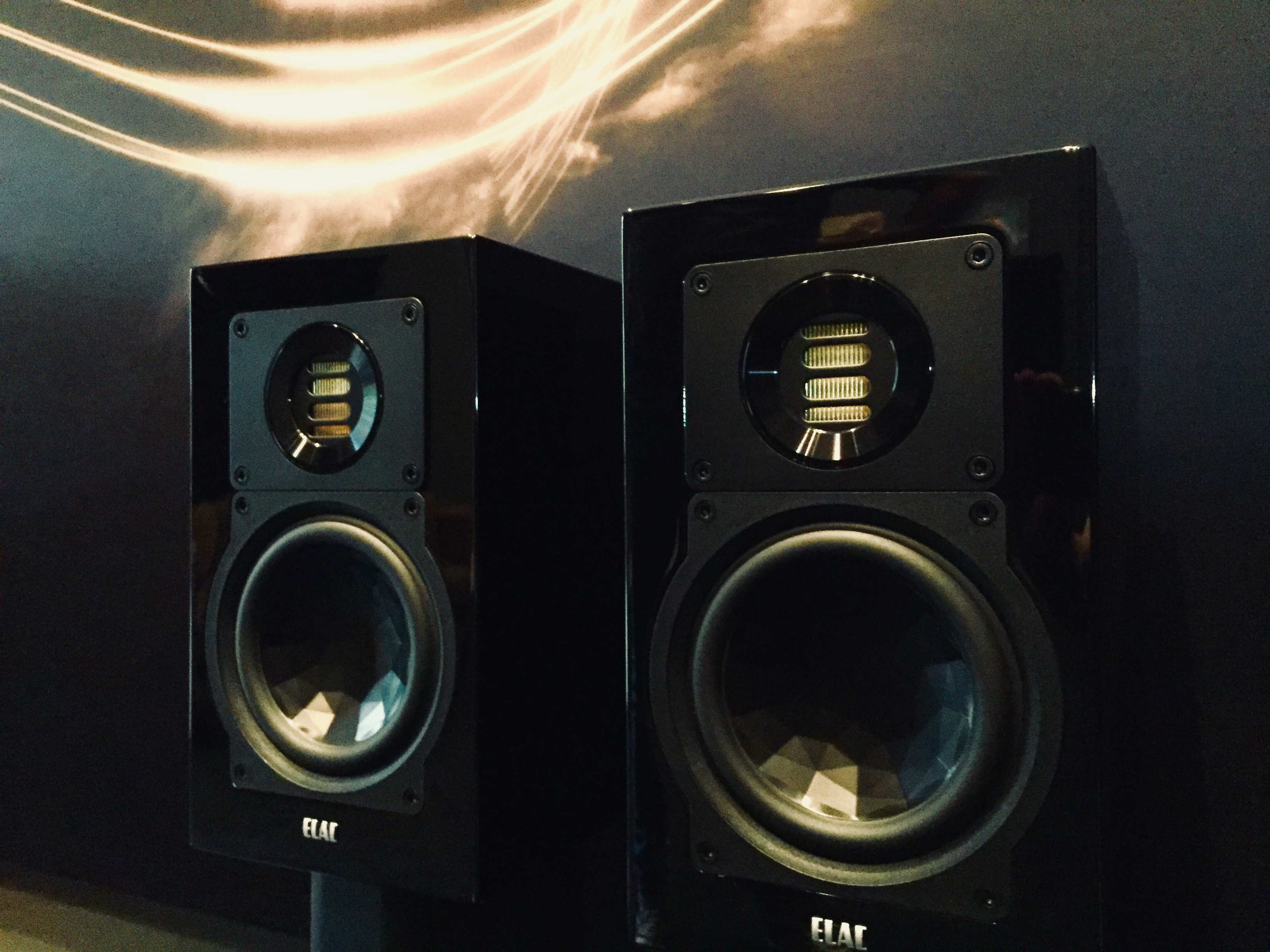 The Explore Series
Whilst there has been the highest accolades and hot reviews for the Andrew Jones designed Elac Debut,Unifi and Adante speaker ranges over the last couple of years, the Explore Line Series is still the reference range of Elac speakers.The technologies used such as the "Jet" 5 ribbon tweeter and the aluminium sandwich mid-bass driver which deliver exceptional dynamics,bass extension and precision provide a uniform and precisely etched three dimensional sound stage.The bookshelfElac BS 243 and Elac BS 244 models are an outstanding example of Elac's art and also astound with their beautiful aesthetic.
Successful on the world market, ELAC's home is in Kiel. ELAC is based on individual passion for bringing audio to life. ELAC is also know for the Finest German Engineering, because quality is more than just a word to them.The Explore 243 and 244 Series are made in Germany in Elac's own manufacturing facility
The Elac 243 and 244 speakers have a real sense of purpose, and that purpose is fun. If you're looking for a thrilling performance, you're in the right place.It's a lively presentation with boundless energy. Punchy dynamics certainly help, as does a keen sense of pace.The size of the sound is very impressive. It's widely dispersed, resulting in a broad soundstage with ample height.Want a big sound without massive cabinets? These ELACs will see you right.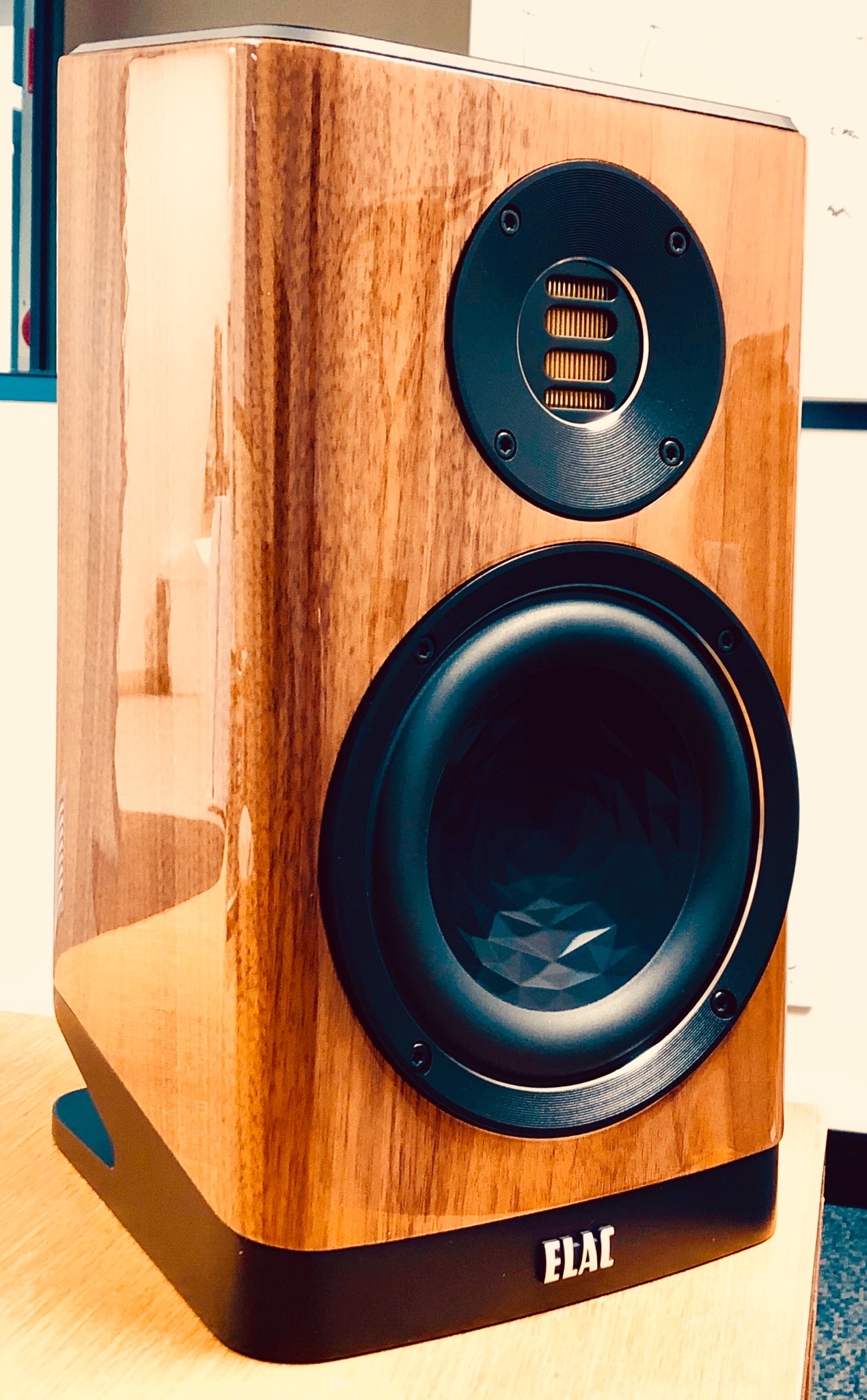 The Vela Series
The ELAC Vela BS 403 has been created to make high performance loudspeakers appeal to those who value style as much as content.The ELAC Vela BS 403 generates serious power from a tiny package. And rarely does so much dynamism come with such refinement.The Vela demands quality amplifcation with plenty of grip and relishes room to breathe.In addition to the JET tweeter of the fifth generation, which has been a figurehead of the Kiel-based manufacturer for many years, an AS-XR mid-range woofer is used for the lower frequencies.
The Jet 5 planar tweeter is a variant on the Heil Air Motion design with neodymium magnets. With the JET5 high-frequency driver, ELAC relies on the original concept of the loudspeaker pioneer Oskar Heil. It uses a folded foil membrane that requires so much precision in its construction that robots are used for the most demanding part of the process.The extreme speed of the tweeter claims to be especially good at reproducing transient dynamics up to a truly ultrasonic 50Hz.
The Vela BS403 incorporates a sandwich mid/bass driver with a paper cone backing bonded to a sheet of stamped aluminium foil, a combination said to reduce colouration and improve power handling. The large surround provides for plus/minus 15mm of excursion, so it should be able to 'belt it out' if required.For a more flexible speaker placement and to minimize ventilation noise, the bass reflex port is directed to the floor, exiting the bottom of the speaker cabinet in a down-firing configuration.
Rarely does such a highly advanced tweeter and mid/bass driver come together in such a small enclosure that is as acoustically smart as it is beautifully constructed. If you're after an aesthetically stunning speaker that balances form and function with few compromises at an attractive price, you've found it. The ELAC Vela BS 403 are among the best bookshelves you will ever hear.
Please click on the links in the article to go to specific products or CLICK HERE